Gold Coast Eye Associates
Connecticut's Trusted Eye Care
UPDATES


• We are hiring for our Trumbull Office if you think you are a good fit please fill out the form link is below
• Holiday Hours may be different please call our offices for current hours 2022
• Gold Coast Eye Associates is now selling Bruder Masks®, ask our front desk and or Doctors about it


Want to join our team of technicians? Apply
Meet our Doctors
Dr.Brian Wolanin
Dr. Brian Wolanin is an Optometrist who is passionate about providing the best care for his patients in every way possible. After graduating from The Ohio State University College of Optometry in 2013, Dr. Wolanin founded Gold Coast Eye Associates in Trumbull, CT. Over the years his loyal patient case has grown and now serves patients in the greater Fairfield, New Haven Counties and the surrounding areas. In 2016, he expanded Gold Coast Eye Associates into Waterbury to further serve the needs of a growing patient base.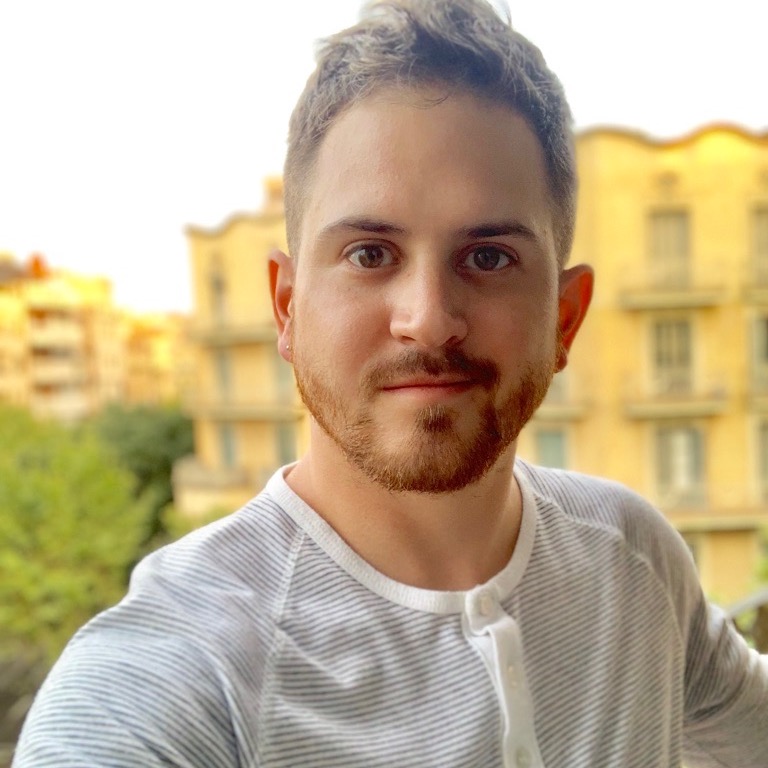 When not providing comprehensive eye care, Dr. Wolanin enjoys spending free time with family and friends, especially traveling and doing outdoor activities such as hiking, golfing, and skiing. A father of four crazy dogs, he also can be found working on his growing vinyl record collection, learning to play the acoustic guitar, and attending concerts of his favorite artists. Brian is excited to call Connecticut and the greater New England area home and looks forward to creating many heartfelt memories and hopefully soon expanding his family to bring some young buckeyes into the world!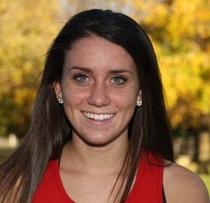 Dr.Colleen Fischman
Born in Buffalo, New York Dr. Fischman grew up as a child wanting to be a professional rock climber. That eventually changed and in 2019 she graduated from Southen College of Optometry in Memphis, TN. After graduating, Dr. Fischman moved to New Mexico where she specialized in Primary Care and Ocular disease. She is now with Gold Coast Eye Associates in Connecticut where she also specializes in primary care. Always looking to help every patient she sees, she is here to provide optimal eye care.
When not providing comprehensive eye care, Dr. Fischman can be found running marathons, hiking, traveling, and spending time with her cat.
Schedule an appointment
What to Have ready:
Please have the dates you want in mind, your insurance information if using it, and credit card information ready to schedule and hold your appointment.
No Call No Show:
There is a $100 "no call no show fee" if you do not show up to your appoinment. To not be given this fee please make sure you either reschedule or cancel your appointment at least 2 hours before your doctor's visit.
Policy:
Please be aware that due to covid-19 some of our office policies have changed. If you would be using insurance for your visit we would need that information provided to us before your appointment date, no exceptions. Please be aware that if you are doing your appoinemt online, there is a section for you to provide this. Every patient and or visitor must be wearing a mask. If you do not have one we can provide one for you. Once you've arrived for your appointment please inform the front desk.
Documents:
Please have the following documents printed and filled out before your appointment. Click on the location you will be attending plus the policy form.
TRUMBULL PATIENT FORM
WATERBURY PATIENT FORM
POLICY FORM
Scheduling:
You are able to schedule an appointment with us two different ways, either by phone call or online. Choose below which office you would like to make an appoinemt for.
Trumbull 203-374-3211 or Trumbull Online

Waterbury 203-591-8353 or Waterbury Online
Services
Comprehensive Routine Eye Exam
$150
Retinal Optos Image (Required)
$40
Office Visit
up to $165
Sphere Fitting
$60
Toric Fitting
$70
Multifocal Fitting
$100
I&R(Contact lens training)
$20
Bruder Mask
$35
DMV Form
$10
No Show fee
$100
Insurances
We accept the following insurances below. Please be aware that we do not accept medicare at our practices. All insurance information must be provided prior to date of exam. Copays will also be collected day of exam. If you have any questions please contact us.
Eyemed (Vision Plan)
Yes
Husky (Medical)
Yes
Anthem Blue Cross Blue Shield (Medical)
Yes
Connecticare (Medical)
Yes
United Health Care (Medical)
Yes
Cigna (Medical)
Yes
Aetna
Yes
VSP (open access Vision Plan)
Yes
Superior (open access Vision Plan)
Yes
Spectera (open access Vision Plan
Yes
Davis Vision (open access Vision Plan)
Yes
Cigna Vision (open access Vision Plan)
Yes
What Are Bruder Masks?
Combat Your Dry Eye Symptoms with the Bruder Moist Heat Eye Compress
Dry eye is a condition that affects millions of people in the United States annually. Dry eye occurs when your eyes fail to produce enough high-quality tears to stay appropriately moist, which can result in discomfort and even cause vision problems. Fortunately, there are remedies and treatments you can employ to address dry eye, including the use of the Bruder Moist Heat Eye Compress.
What Is the Bruder Moist Heat Eye Compress Mask?
The Bruder mask is a clinically proven moist heat compress recommended by eye doctors. The ready-to-use mask delivers a safe, effective moist heat treatment. The Bruder mask is heated in a microwave for about 20 seconds. The mask is then placed over your eyes, easily kept in place with a comfortable band. The mask is applied for 10 minutes or as directed by an eye doctor. The Bruder Moist Heat Eye Compress is safe for regular or frequent use. The compress is self-hydrating and there is no need to add water. It is non-allergenic and anti-bacterial, and the compress is also reusable and hand washable.
How Does the Bruder Moist Heat Eye Compress Work?
The patented Bruder mask design is made to open oil glands in the eyelids. This allows for natural oils to flow back into your eyes. The compress works to stabilize the tear film on your eyes. Its use improves oil gland functioning and slows tear evaporation, all very important to combating dry eye. This process relieves the discomfort caused by dry eyes. It also relieves discomfort associated with other eye issues like aging, the use of contact lenses, eye styes, sinuses, allergies and eye distress resulting from the use of digital devices. In other words, in addition to addressing the symptoms of dry eye, the Bruder mask can also be invaluable as part of a healthy eye care regimen
Get in touch?
-------------------- Call, e-mail, Fax us or use the form below --------------------
Trumbull
Phone:
203-374-3211
Fax:
203-612-8115
Hours:
MON-FRI 11AM-6:30PM | SAT 11AM-5:30PM | SUN 11AM-4:15PM
Address:
5065 Main St #1140 Trumbull CT 06611
E-Mail:
Click Me
Waterbury
Phone:
203-591-8353
Fax:
203-591-1713
Hours:
MON-SAT 10AM-5:30PM | Sun 12PM-5PM
Address:
495 Union St #1082, Waterbury, CT 06706
E-Mail:
Click Me
NO SHOW FEE CONFIRMATION